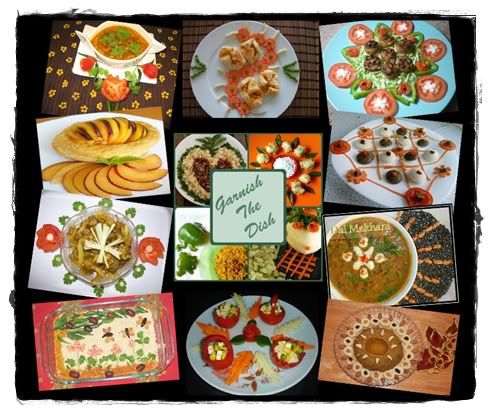 I am really excited and pleased to let you all know that the "

Garnish the Dish

" - our first event has reached its Finale. :)
We got in 35 exciting entries and all of them were drool worthy and a treat to the eyes.

Thanks a lot to all the lovely participants, all of you are really talented. :)
We have the top 10 entries selected and sent to the next stage, being the poll.
You can find the poll here: http://www.innovativein-laws.blogspot.com/
You are the judges now! Go through the post and cast your vote for the deserving entry :)


Good luck to all the contestants.